Key Programming for BMWs with an EWS 3 module.
Our Prices:
Two standard (non-remote) keys: $495.00
Additional keys at the time of programming: $55.00 each
Call us to place an order.
435-759-2495
No need for programming equipment.
Remove the EWS 3 module from your vehicle. (See instructions below)
Remove the driver's door lock from the vehicle.
Ship the EWS 3 module, the door lock, and the order form to us.
After receiving your module we will program it, cut the keys and ship it by the next business day.
We do not charge you until we verify the module works on our simulators.
USPS Express return shipping is already included in the price.
Re-install the returned module, and start the vehicle with your new keys.
Here are some sample pictures of what the EWS 3 modules look like: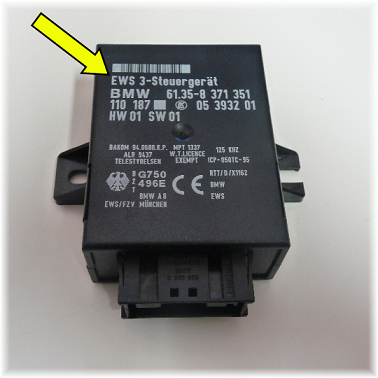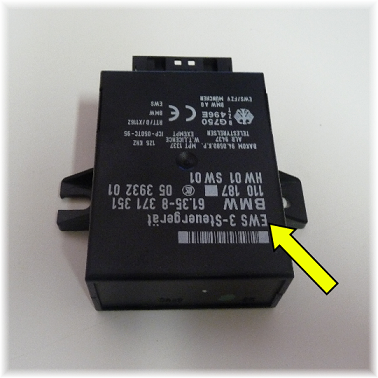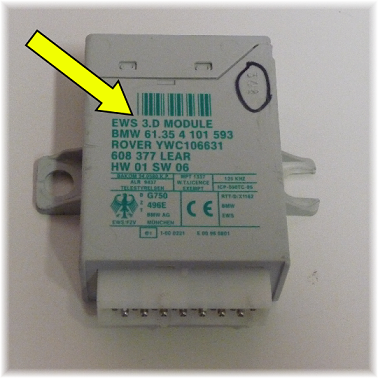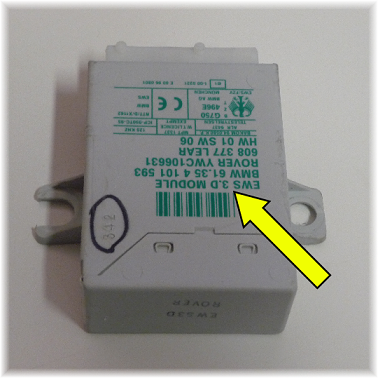 **Currently, we can only program keys to the EWS 3 module. If your box says EWS 2 or EWS 4 we cannot program it at this point.
To access the module simply remove the plastic kick panel underneath the steering wheel. The module is located left of the steering column close to the "A" pillar. To see it you will need to lie on your back and look up into the dash. Remove the 10mm bolt on the right side and the opposite (left side) bolt only needs to be loosened to slide the module out. (See pictures)